New! You can now tap with a credit card, including those stored on a phone or watch to pay your fare on Brampton Transit, GO Transit, MiWay & Oakville Transit. Some restrictions apply – get the details here. Let us know what you think at this online survey.


As of October 29th, PRESTO users now require a verified email address to sign into their PRESTO account. Learn more.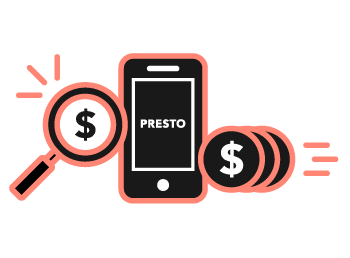 Instant
Take advantage of instant loads and instant balance checking with the PRESTO app.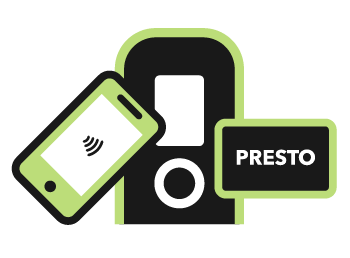 Touchless
Tap to pay with one of our many touchless, contactless and cashless payment options.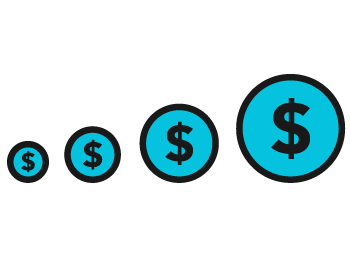 Discounts
Enjoy PRESTO discount rates on your transit fare, especially if you're a student or senior.
Get to know PRESTO products
Enjoy even more discounts.