Hello Free Co-Fare Discounts
Taking transit just got easier, smoother and free-er.
Introducing the Free Co-Fare Discount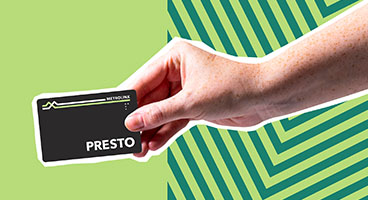 What is it?
Starting March 14, 2022, most local transit fares when connecting to and from GO Transit will be free. This means, when you use your PRESTO card, the co-fare discount on your local transit fare will increase from 75% to 100%.
Your discount will be applied automatically when you tap to transfer between GO Transit and your local transit agency.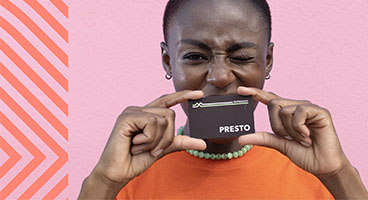 Participating Transit Agencies
Travellers connecting to or from GO Transit and local transit will receive the discount. You can get the free co-fare discount when travelling with:
Brampton Transit
Burlington Transit
Durham Region Transit
Hamilton Street Railway (HSR)
MiWay
Oakville Transit
York Region Transit (YRT)
How discounts work starting on local transit
Start your journey on local transit and tap your PRESTO card
The usual fare amount will come off your card.
Transfer to a GO Bus or GO Train
Tap your PRESTO card and pay a reduced fare on your GO trip.
Your discount will be equal to the cost of the tap on local transit.
Tap off when you arrive at your destination.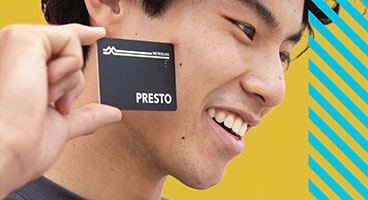 How discounts work starting on GO Transit
Start your journey on a GO Train or GO Bus
Tap your PRESTO card and pay the usual GO Transit fare.
Tap off when you get to your destination station or exit the bus.
Transfer to your local transit agency
Tap your PRESTO card and pay $0.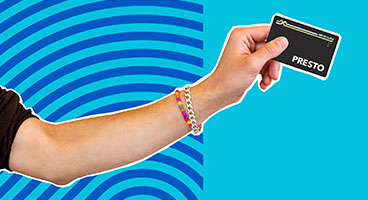 Plan your commute with Triplinx
Our hope is that more affordable transit makes it easier to leave your car at home when you're commuting to and from work, heading to a sporting event or concert, or visiting family and friends.
Use Triplinx to plan your trips and take full advantage of this new discount.
NOTE: Transfers between local transit vehicles or GO Transit vehicles will work as usual with PRESTO.
Travellers connecting to any of the transit agencies below will receive a free trip to a GO Train station or GO bus stop when they show their PRESTO card. Visit the transit agency's website to learn more.
PRESTO cards with a monthly pass will not receive a co-fare discount for the transit agency they apply to. For example, if you have a YRT monthly pass you won't get a co-fare discount when transferring from GO Transit to YRT but you will get the discount if you transfer from GO Transit to MiWay.